Would you like to receive a FREE gift?
Fab, because I would love to give one to you.
Each time you choose to support Simple Retreat, not only do I love the opportunity to bring a beautiful candle to your home, but I am equally grateful.
So, I wanted to gift you something each time you place an order exceeding $165.00 (don't forget, you'll also get FREE shipping!).
Meet Inkling's Tiny Pouch
I'm beyond excited to have teamed up with Inkling to bring you these fun, vibrant, one-of-a-kind handbag pouches!
And this is yours to keep each time you spend $165 or more. Yes, I'll simply include one in your order.
See below for specs on this stunner!
**PLEASE NOTE: Each tiny pouch has a different pattern. Your tiny pouch will have its own unique, pastel hand-painted pattern.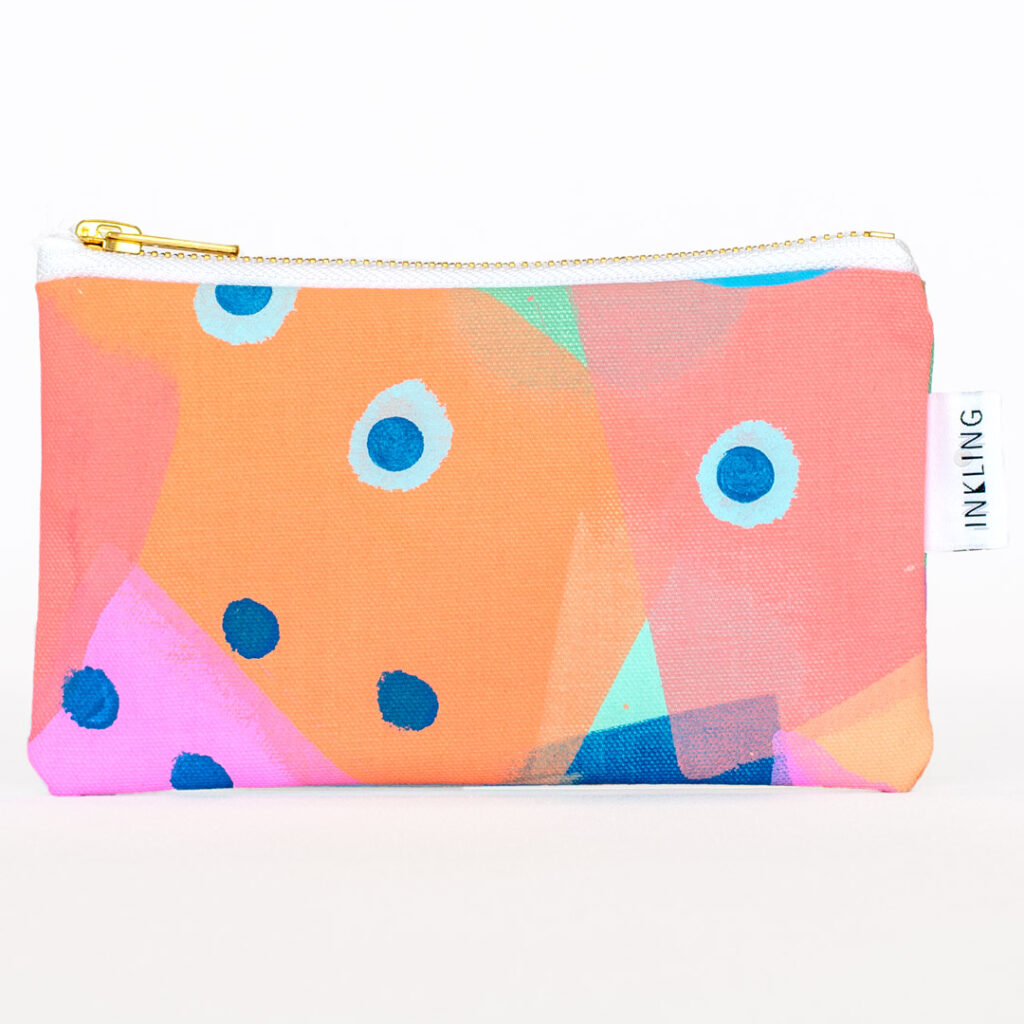 Tiny Pouch Features:
Meet the cutest member of the Inkling family: the Tiny Pouch. They are one of a kind, hand painted and machine washable.
They are easily able to carry your spare change, earrings, public transport cards, earphones, and of course, personal hygiene items… ladies!
Measures: 15.5cm wide x 9.5cm high – give or take.
Normally retailing at $19.00, these adorable pouches could be yours.
*I do not sell these individually, pls visit Inkling to make a separate purchase.