Simple Retreat
your everyday getaway.
~ Custom Ceramic Jars ~
Made exclusively with and for Simple Retreat to offer you something stylish, sophisticated and versatile.
~ Original Gift Box Illustrations ~
Unique illustrations brought to life by friend Meryl and I. We worked closely to create artwork that can inspire an everyday getaway in your home.
~ Sustainable ~
Creating an opportunity to re-use and re-fill your candle jars once fully burned through. Click here to find out more.
Hi! Tan here.
If you're someone who finds it challenging to slow down- perhaps there's a constancy to life that never seems to end, and quite frankly, it's exhausting….
Welcome to the club – because I feel the same way!
I created this candle range to help you escape. Burning a candle doesn't require any extra time in your day, but it will fill your space with a scent that can inspire you to rest, pause for a moment, and take a breather. The fragrance of a beautiful candle and the glow of its flame might seem insignificant… but some days, it's the little things we cling to that could spark that much needed moment of peace and joy!
So why not take a moment to browse my range and see if there's a fragrance with a beautifully paired illustration that can help inspire a little r&r in your day.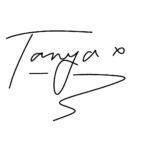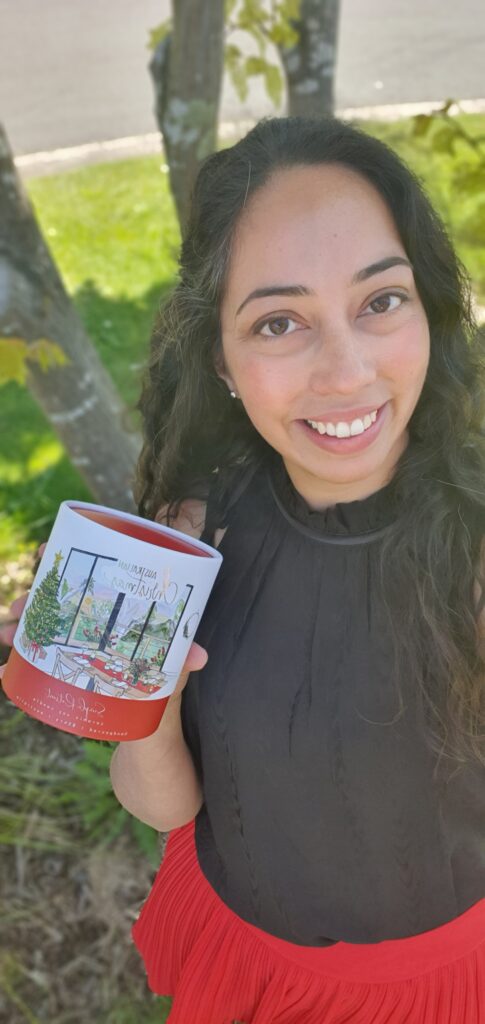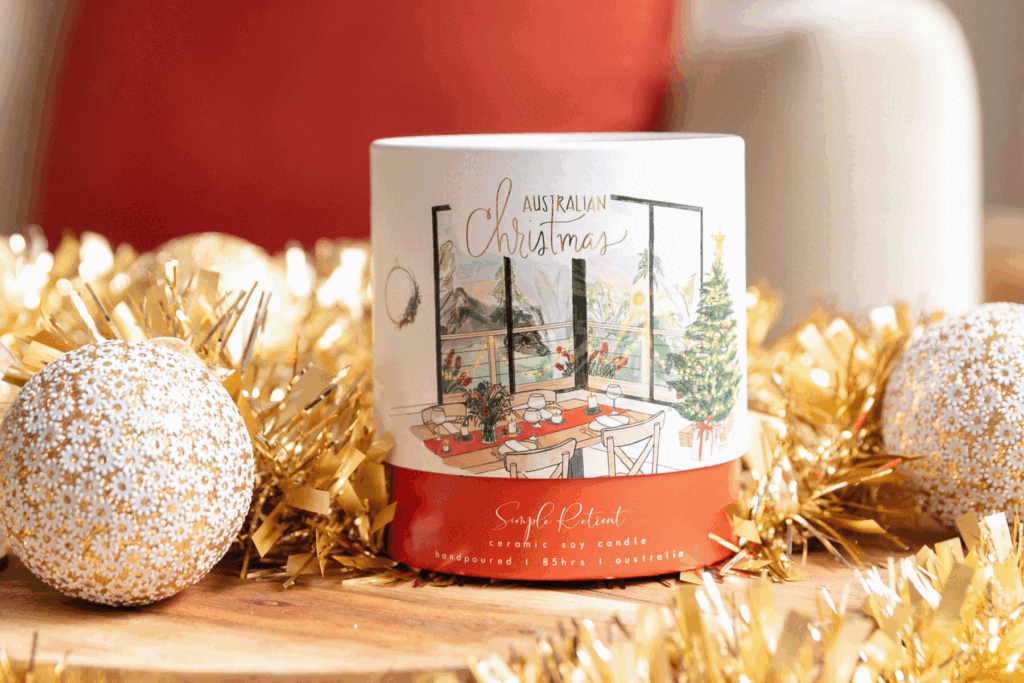 * CHRISTMAS CANDLES *
Christmas candles are back! And they are ready to fill your festive days with the fresh, festive fragrance of Blackcurrant + Plum, or fill your evenings with the cosyness of French Pear.
Click below to shop Christmas candles and bundles.
Quick Buy – Top Sellers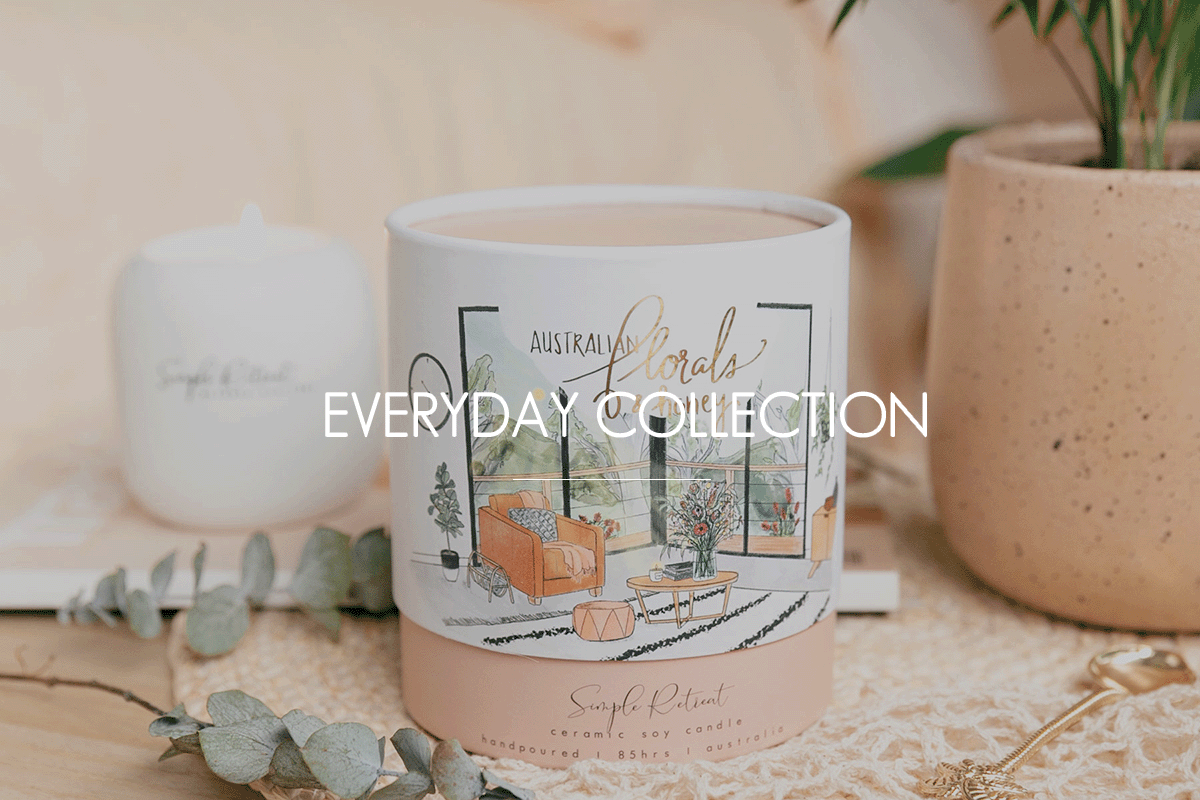 It is more blessed to give than receive…
This Christmas, are there people in your life who could be encouraged in a small way? Someone who is experiencing a tough time? These candles were designed to bring a little light to people in your life- in any circumstance.
This is why I created my value sets. If you purchase a value set of 3 to 5 candles, you'll have a small supply of gifts ready to go when you need them.
Simply select the scents and I'll take care of the rest.
Don't forget- FREE shipping over $85.00 with the code "FREESHIPPING" at checkout.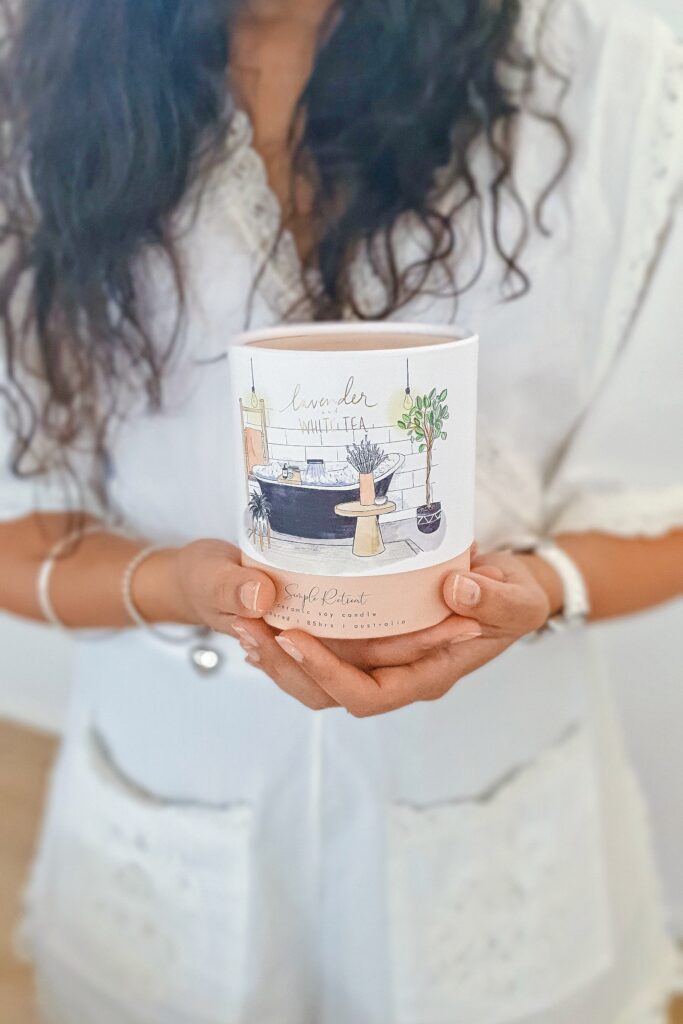 Designed to suit any home
"I have 5 of your jars now clean and ready to return to you Tanya! Your candles are beautiful and I can't wait to return to your store to enjoy more." – Karen [August 2023]